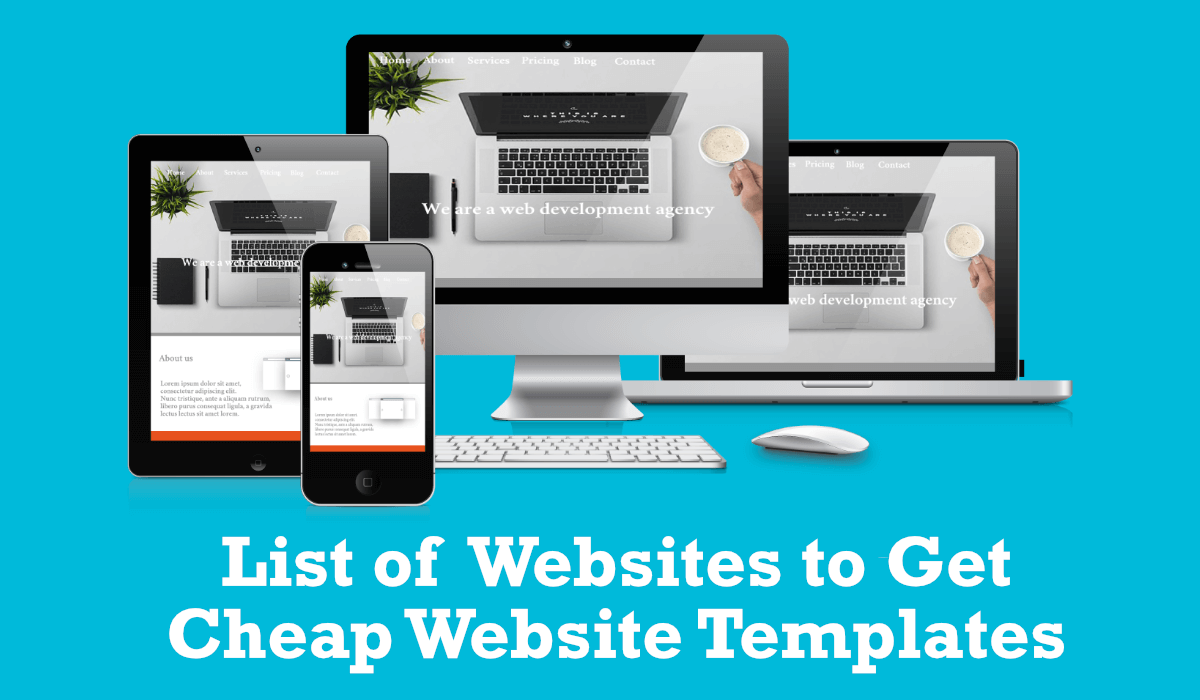 With all the advantages of doing business online in the modern technology, there is still one impediment that discourages people from starting their own website; web development costs. Many times, the web development costs are more than the expenses of the domain and hosting expenses combined together. At the same time however, this isn't a real problem.
'Themes', as they are called in the internet world, are an excellent option for those who are planning to start their website without spending a lot of money. They are essentially pre-designed website templates which are very easy to use, even for people who don't know much about web design.
Today, there are dozens of websites where one can get amazing themes at a fraction of the cost that a web developer would charge. Given below are websites where one can get amazing website themes at affordable rates.
Note: We get commission if you buy themes from some of our affiliates without extra cost to you.
Themeforest is today one of the most popular sites for themes which are available for a variety of budgets. They offer more than 400,000 themes, plugin, photos, code, video, graphic and more. If you buy their html themes, you can ask us to convert it to Hexo themes.
WrapBootstrap is dedicated to Bootstrap Themes and Templates. The themes are made of html, css and javascript. The price starts from $4.
Mojo themes offer a variety of content management system themes such as WordPress, Joomla, Ecommerce and more. You can also get free on-going support and updates.
4.) Eleganthemes.com
Another excellent site where you can download amazing Wordpress themes is Eleganthemes.com. As the name would suggest, the themes are certainly elegant, if you were to take a look at the design portfolio. In addition to this, the pricing is also fairly affordable and competitive.
Templatemonster is a great site for people wanting to get cheap and affordable Content management system templates such as WordPress, Joomla, Prestashop, Magento, WooCommerce, Moto CMS, html5 themes.
6.) Market.envato.com
A great place to download cheap and affordable web templates is the well known and popular Envato Studio, which offers quality themes for a numerous web platforms.
7.) Themesnap.com
Themesnap is an excellent website dedicated to the content management systems of Wordpress, Joomla, Drupal, and few html themes.
8.) Weebpal.com
Another excellent website is Weebpal.com, where you can get amazing Drupal themes at affordable rates. They also offer custom Drupal web development services.
9.) templates.com
Templates.com is one of the largest web template shops in the market offering CMS templates, E-commerce as well as web templates such as WordPress, Joomla, PrestaShop, Magento, and Bootstrap themes.
10.) ThemeHunt.com
ThemeHunt.com is a market place of responsive HTML templates. It offers more than 475 premium Bootstrap and Html5 themes. The price is also affordable for every budget.
The above list is but a small glimpse of the many places online where you can get cheap website themes. They are not exhaustive but rather examples of what can be found online. Feel free to spend some time and look around for cheap website themes on the internet; you will be surprised with what you find.
Info: Contact us if you are interested in converting html themes to static generator theme such as Jekyll, Hexo or Hugo.